Default Size: 40 x 50 cm / 16 x 20 in
What's in the package?
1x numbered acrylic-based paint set
1x pre-printed numbered high-quality canvas
1x set of 10x high quality paint brushes FOR FREE!
1x set of easy-to-follow instructions for use
Only buy 1x set of 10x high quality paint brushes = 14.9$
OUR MISSION:Everyone Can Be an Artist!
Skills required:
Ability to color inside the lines
Ability to color outside of the lines
Why Paint By Numbers?
FANTASTIC BONDING ACTIVITY – Spend a night in with family or friends to create your own beautiful piece of art to share.
DIY HOME DECORATION – Create your own wall art, even with zero artistic ability. That empty wall could do with some art anyway, right?
A PERFECT GIFT – This makes for a thoughtful gift that is hard not to enjoy, perfect for Mother's day or a birthday.
RELAX – Take your mind off anxieties of the day. Skip high-cost therapy, and use paint by numbers to ease your tensions. Breakthrough research shows that creative activities like coloring and painting can reduce stress.
We Love Our Customers:
100% SATISFACTION GUARANTEE.
The team at Paint By Numbers believes you should be thrilled with your purchase. However, if you are not satisfied, you can return the item for a full refund within 30 days from the date it is received.
PAINT BY NUMBERS
CREATE AN OIL PAINTING MASTERPIECE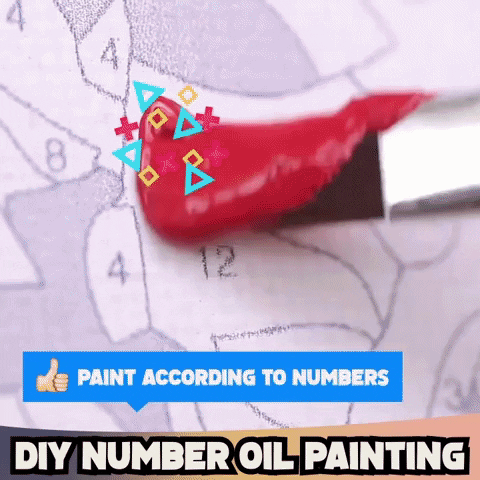 PRODUCT FEATURES:
EASY TO FOLLOW: No blending of the paint and any prior drawing skills needed, very easy to follow the instruction.
ASSISTING TOOLS – With nylon brushes in 3 different sizes and a great variety of paint colors, you will be able to fill different colors and areas easily. 
FOR ALL AGES: Experience a sense of achievement, to reduce stress, carry out emotional adjustment, enhance self-confidence and to cultivate patience. It is also an excellent activity with your parents, kids, friends, lover. Chance to bond and spend time with them. 
DIY HOME DECORATION – Paint your own wall art, an excellent decoration. Even if you have no prior oil painting experiences. With a canvas frame, no-track screws and hooks, you are able to hang it up easily in your house. 
Brace yourself for a "miracle" that paint by numbers is. The experience of drawing a brush artistically on a linen canvas is priceless. And the feeling of completing a masterpiece like the one you are seeing on the left side is worth its weight in gold. So let the Painting make you with our exquisite paint by number kits.